Prostheses
Missing teeth must absolutely be replaced, so as not to lead to problems of alignment, malocclusion or mastication. Dentures are therefore an excellent solution. They can be fixed or removable.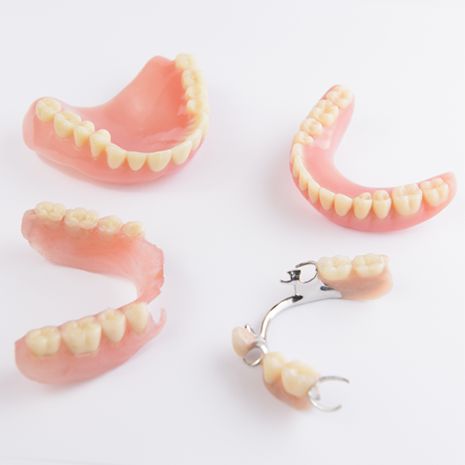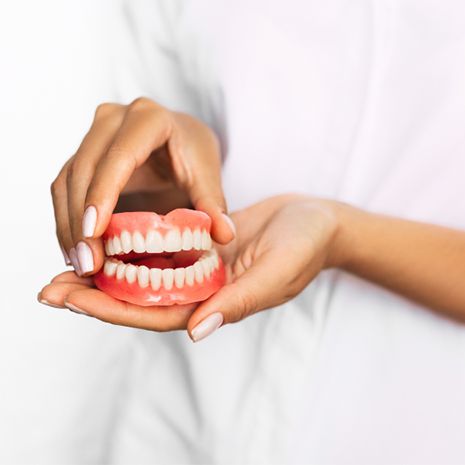 Removable prosthesis on implants
Implant-supported removable dentures are ideal for people whose full dentures are unstable in the mouth. Attached to the jaw on two implants, this appliance is a permanent solution to tooth loss. You can remove them at night at bedtime or to clean them.
Fixed prosthesis on implants
The fixed prosthesis on implants is used in case of complete loss of teeth. More stable than dentures, it allows the patient to regain a good masticatory capacity. Fixed on implants, it can only be removed by the dentist. It is ideal for people who cannot stand wearing dentures.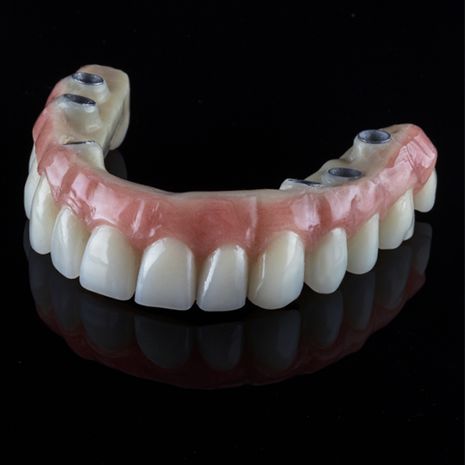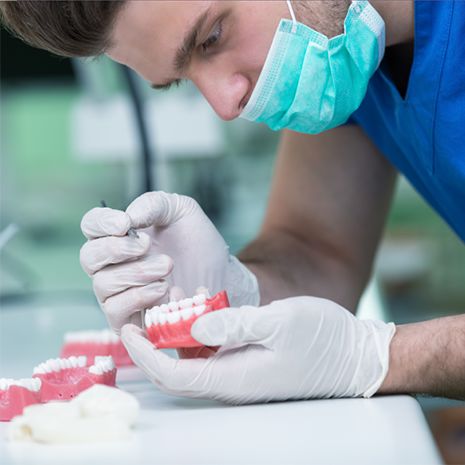 Manufacture and repair of prostheses
Our clinic offers a prosthesis manufacturing and repair service. Our staff has the knowledge to provide you with your new dentures quickly. If your denture no longer fits or has been broken, the denturist can repair it.